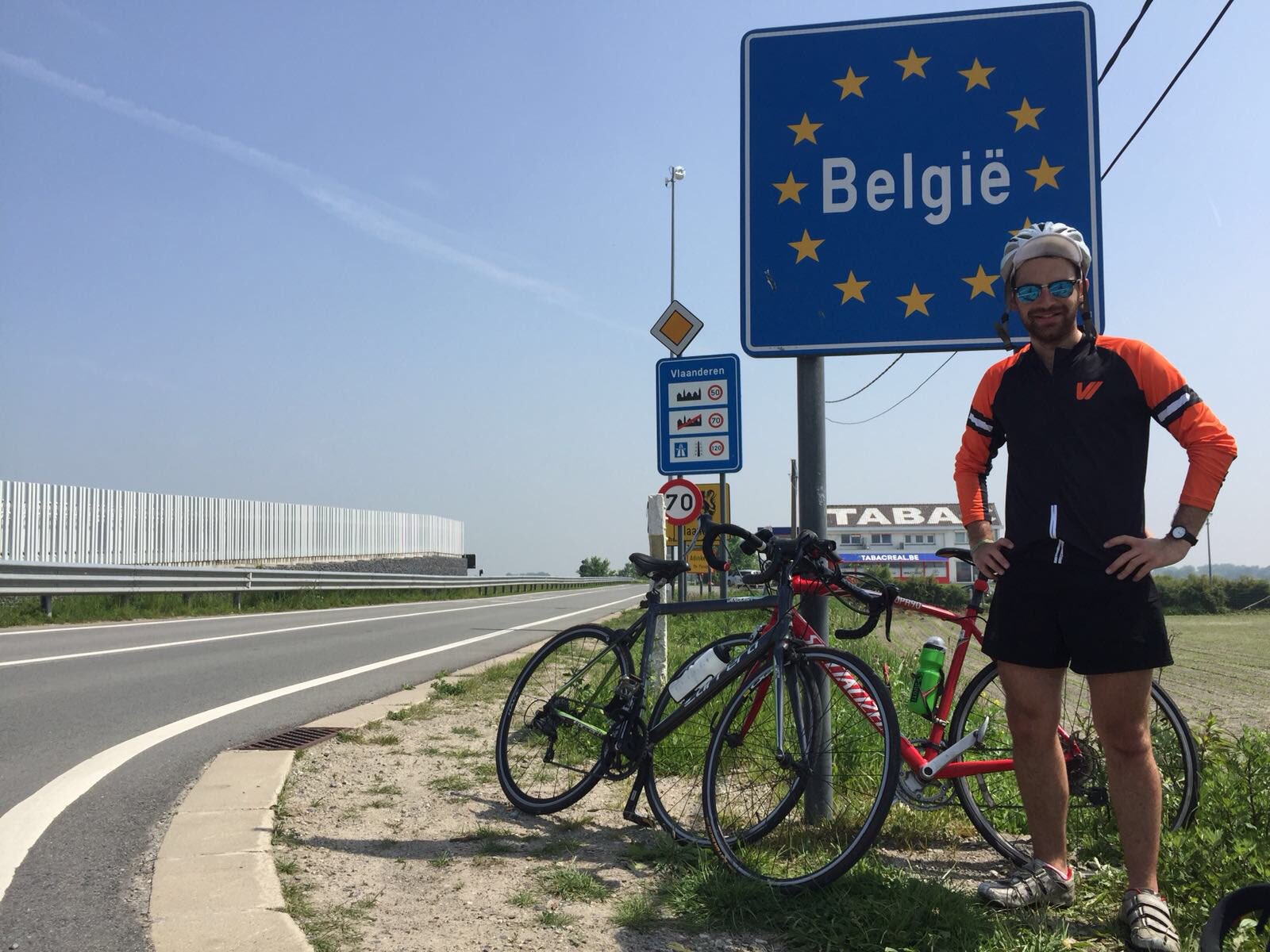 You could either agree or disagree with this. But sometimes, the best way to live a full life, when considering a risk that may or may not work out, but in your rationale it really makes sense – leads you to take a bold call to follow your passions.
This is the type adventure my brother, Jamie Marriot, has just embarked on with one of his mates, Mitch Jones.
At the crack of dawn on Friday morning, the pair started a cycling adventure that began in Emsworth (a small village in Hampshire, UK) and ends in the city of Volgograd, Russia – to watch the England opener at World Cup 2018.
Here's what this amounts to in numbers: 23 days, 2400miles and crossing 8 countries.
Jamies passion for football has seen him follow England all over Europe. But this is on another level in terms of grit, that will push and test his fitness, endurance and resilience. He lives in Berlin, and with cobbled streets and his bike in the UK, he has gone into this trip with sufficient planning and preparations, but no physical training.
The idea for the trip was by a suggestion from his girlfriend over a drink, that it could be cheaper and a more interesting way to get to the game he loves so much. He's 28 and has travelled a lot, including competing in the Mongol Rally, and in his experience has great memories of the warmth and hospitality of the people of Russia.
But through his adventures and challenge events, Jamie has also been inspired to help others where he can. He's raised funds for different charities at countless times over the years, and this trip no different.
For this trip, they are raising funds for the Bobby Moore Fund for Cancer Research. Their target is ₤2000 and to find out more about their fundraising campaign, read on here.
News from this trip spread like wildfire on Twitter, radio, TV and press with media and companies getting in touch with interviews, support and product promotion. This has taken Jamie and Mitch by surprise, as all they were doing was following their passion. They have left with the gear and supplies they need for the journey and to document it along the way.
I'm no football fan, but I do know what an adventure like this can do for your mind, grit and perspectives. How living with intention and being present with those around you, leads to a far more fulfilling, healthy and full life.
Follow their journey: @Jamie_Marriott   @MitchellJones17